If you're looking to spruce up your home's appearance but can't afford a decorator and expensive accessories, why not use interior house painting in Kansas City instead? There are many ways a homeowner might enhance their home's style and appearance with nothing more than some fresh paint, for an entirely new look around the home. Check out these simple and easy tips for using interior painting in Kansas City around your home.
Try Interior House Painting in Kansas City for an Accent Wall
An accent wall is one wall in a room that stands out from the rest, giving the space lots of visual interest and offering a bold backdrop for artwork, a fireplace, a central furniture piece, and the like. If you have beautiful artwork that doesn't seem to stand out or would like to enhance the look of a sofa or bed, paint the wall behind it a strong yet complementary color!
Accent walls are also an excellent way to bring in a bright, vivid paint color you love but which might be too overwhelming on all a room's walls. You might keep the other walls in the room a soft shade such as white, eggshell, or a very light tan, and then paint an accent wall that bright red, yellow, or blue shade you love. This allows you to enjoy that or any other strong color without "overdoing it" in the space.
Use Two-Tone Interior House Painting in Kansas City for Added Style
One simple yet effective way to add style to a room is with two-tone interior house painting for a Kansas City home. Two-tone painting refers to painting the top part of walls a strong color while leaving the bottom half white or eggshell! This technique is also useful for adding a fun, vibrant color in the room without overpowering the space.
To use two-tone interior painting in Kansas City, choose a strong paint color that complements the furniture and decor in the room; try gunmetal gray for modern décor and warm brown for traditional homes. Mark off the wall three feet from the floor; paint the wall below that line a white or eggshell shade and the wall above the line your new, bold color.
To add even more style to your new two-tone colors, install a thin chair rail along the wall where the two paint colors meet. For an upscale look, add medallions or molding along the lower part of the wall. Be sure to hang some artwork on the upper wall half to enhance your new color as well!
Add Subtle Stripes With Kansas City Interior House Paint
Adding stripes to a wall offers lots of visual interest and can break up long, dull areas. However, it can be tricky to choose complementing colors for stripes and not have your home start to look like a circus tent!
One designer trick for adding subtle stripes is to choose the same color but in flat and high-gloss finishes. If you've not an experienced painter you might not realize how different finishes affect paint color but note that high-gloss gives paint a shiny, almost wet look! When you put this finish next to a flat finish you notice those differences more readily and can create the look of stripes that perfectly complement each other.
Interior Painting in Kansas City Energizes a Space
Does your home seem to lack energy, feeling dull and dim every time you step inside? If so, it's time to give it life with interior painting in Kansas City! While bright white paint might seem as if it offers lots of energy in a space, it can actually get very boring and bland and make a space seem tired and dull.
Cool blue tones create a breezy, airy look and feel, while yellow creates a more energetic atmosphere. Red, the color of passion, can also add energy and life to a room; bold red shades that stimulate appetite are an excellent choice for dining rooms or for an office where you need a little extra energy to get through your day. If you're not sure the right color for a room, try one along an accent wall, as said, for a fun touch that doesn't overwhelm the space.
Enhance a Theme or Décor With Interior House Painting in Kansas City
Have you tried to decorate your home with a particular décor or theme, or create a certain look in the home but your furniture and accessories just don't seem to "pop"? If so, it might be time to bring everything together with interior house painting in Kansas City!
As an example, you might love a beach or seaside theme for a home and have decorated with seascape artwork, seashells on tables and the mantelpiece, and other such items. If you still don't feel as if you're at the beach when you walk into the house, try a cool ocean blue or sandy beige color on the walls! If you love a Southwest look and motif, paint an accent wall a bold turquoise; for a country cottage feeling, use rosy pink or robin's egg blue!
Create a New Look Regularly With Interior House Painting in Kansas City
In some cases a home might seem tired and dull, not because there is something wrong with its interior paint colors, but only because you've had the same colors for years now! Even the most striking color, or an otherwise perfect shade that blends seamlessly with your furniture and accessories, can look old and dull after so long.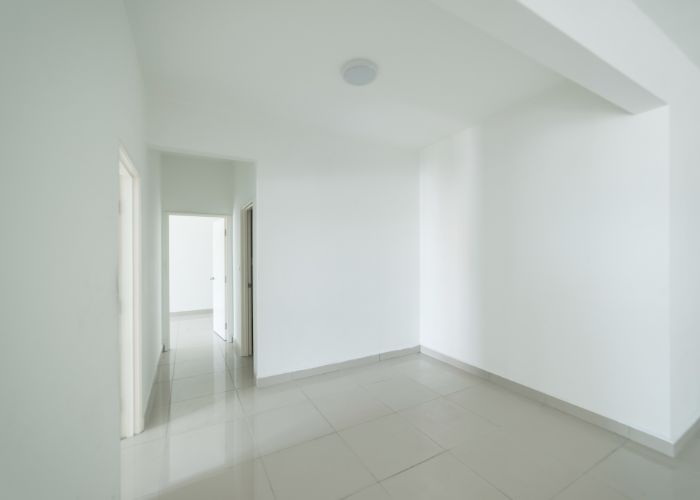 If you know that your home's interior colors are years old, but love the colors themselves and aren't ready for a drastic change, try a new shade that complements current colors. For example, if you have a sandy beige color on your home's walls, consider a light sage green instead. Sage green and sandy beige complement each other very well, so you might find that it offers a fresh look without too much of a change.
You might also try a new shade of the current color on the walls. Just lightening a warm brown, for instance, can mean a brighter, more welcoming space that still offers the colors you love. You might also stick with the same color but try an interior house painting in Kansas City technique mentioned here, such as leaving it on an accent wall or creating a two-tone look. You can then enjoy your favorite paint color but get the updated look your home needs!